U.S. home loans for anyone, anywhere
Achieve your U.S. financial dreams, starting with homeownership.
Investment mortgage
---
Financing your U.S. investment property has never been faster and easier.
Crypto mortgage
---
Use your crypto wealth to purchase U.S. real estate.
Unique clients apply every day from all over the world
We understand your needs as a global consumer. Our technology and team are ready to help you wherever you may be.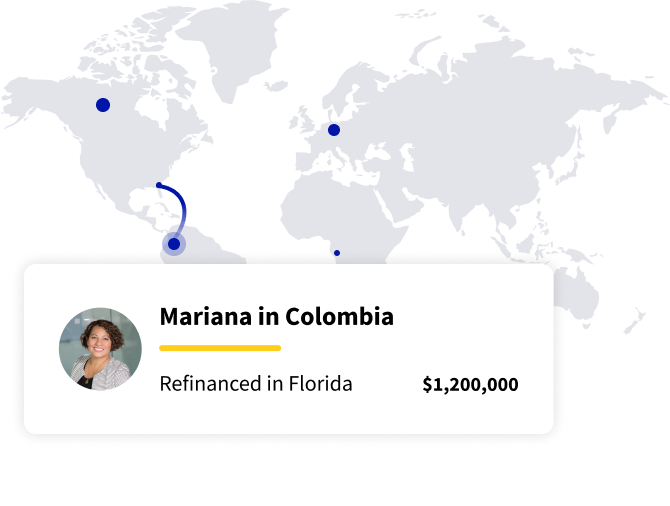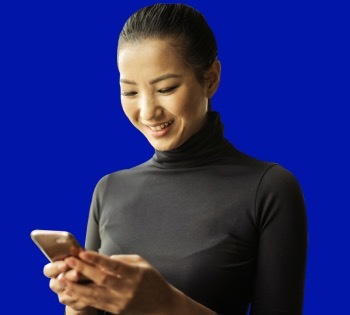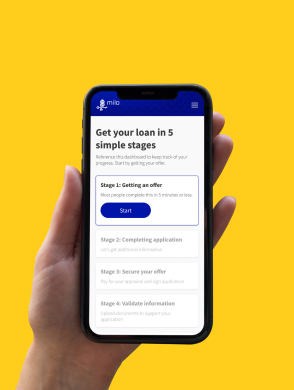 What is Milo's process?
STAGE 1

---
Get a real offer in less than 10 minutes
Find your rate
Our technology will give you a great interest rate that you can actually qualify for.
STAGE 2

---
Complete your online application from anywhere
Complete our mobile digital application from anywhere in the world or the comfort of your home.
STAGE 3

---
Lock in your offer by paying for your appraisal online
Pay for your appraisal in seconds and sign your loan application to secure the amazing rate you selected.
STAGE 4

---
Submit your documents to support your application
Through our technology we've made it easy to sign and upload documents all from your phone or desktop.
STAGE 5

---
Schedule the day you want to close
We are ready to close your loan all online and remotely, all in under 30 days!