Trusted globally
We have years of experience providing foreign nationals with U.S. mortgages.
---
$1 Billion+
Mortgage applications
---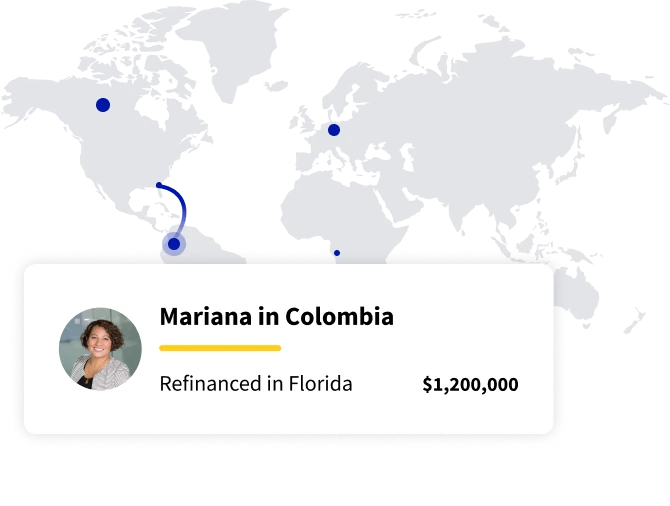 Benefits of working
with us
Simple application
5 minutes or less
Variety of loan programs
Investment & Bridge
A global team
We understand your needs
Online closing
Remote closings available
Direct lender
We lend our own capital
Transparent fees
Fees are provided early on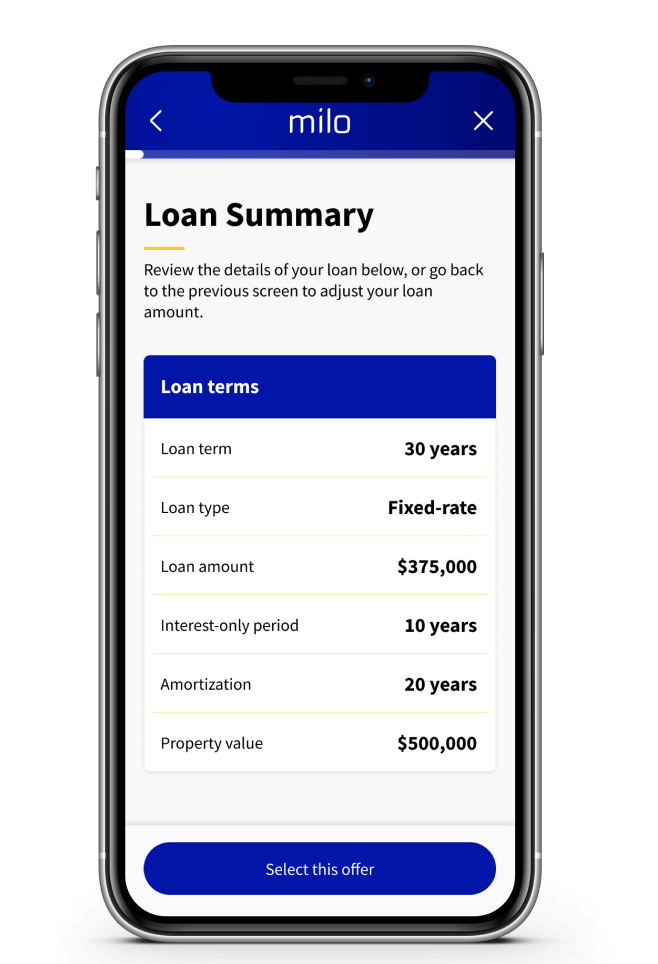 Investment
Mortgage
---
Our investment mortgage allows us to qualify you based on the property's potential rental income, not yours.
Improve cash flow with an interest-only period
Qualify using the property's rental income
Close in under 30 days
Bridge
Mortgage
---
Our bridge mortgage is for when you need to qualify and close quickly. We'll finance up to 60% of the property's value for a 1 to 2 year term.
Interest-only for the full term
No prepayment fee
Close in as little as 10 days
How we compare to
traditional banks
Our technology gives you a real rate in under 10 minutes and certainty of closing in 30 days. No two-month bank credit committee here.
What customers are saying
about us
"For anyone who is in need of a U.S. home loan as a foreign national, or is having a hard time with banks, Milo Credit is the one you need to go with!"
"Their solution is simple, clear and innovative, making it easy to recommend Milo without a doubt to anyone looking for wealth growth."
"I've always wanted to own a house in Miami and Milo made it happen. The process was easy & everyone was super helpful and supportive."